You're One Connection Away From Your Ideal Prospect
Almost every decision-maker is on LinkedIn. Are you using your profile to find and engage them?
Maximise your social selling opportunities with actionable LinkedIn sales training.
Optimise your profile. Use new features successfully. Generate leads predictably and expand your revenue with an intelligent approach to LinkedIn sales.
B2B sales are changing. Future-proof your results!
Do you have more than two participants interested in a Sales Training course?
Perhaps you want to upskill a whole department? Then let us come to you.
Consider a cost-effective tailored Sales development programme, unique to your business.
FUTURE-PROOF YOUR SALES STRATEGY
Is The Open Linkedin Training Right For You?
If you want to…
Generate inbound leads
Engage your ideal prospects
Create a standout profile
Capitalise on LinkedIn's influence
Grow your network
Maximise your prospecting success
Impel Dynamic will show you how to…
Find decision-makers that fit your ideal customer profile
Drive new business
Position yourself as an authority
Identify new markets
Strengthen your LinkedIn profile
Interact strategically
Meet your leads where they are: on LinkedIn.
Linkedin is the most powerful B2B lead generation tool in the world. But only if you use it right. Join us for open LinkedIn training with like-minded professionals who are ready to proactively win more business.
BEFORE THE TRAINING
Fill out the pre-training questionnaire. We customise the course content for the delegates to maximise the learning opportunity.
Bring your action plans & targets to the training to make the most out of your training!
Discover processes successful business people use to win more business on LinkedIn.
Social selling
Virtual networking
Find ideal prospects
Create engaging content
The new B2B buyer profile
Profile optimisation dos & don'ts
Group interaction with your leads
Appear when your prospects look for solutions
Accelerate your sales & marketing process with LinkedIn
You've made it. Now, let's get you more business.
MAXIMISE YOUR SUCCESS
Optional Post-Training Review
Turn your new skills into permanent habits!
Schedule a post-training review and identify areas for actionable one-on-one sales coaching.
DELIVERED BY EXPERT
View Other Open Courses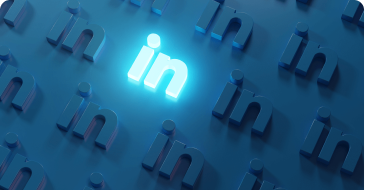 Open Linkedin Training Course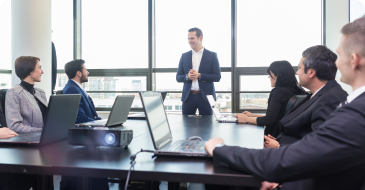 Open Leadership & Management Course
Open Sales Management Course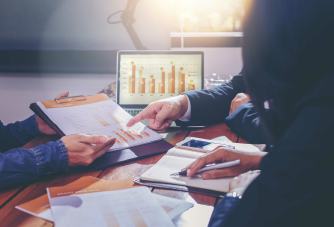 Open Sales Training Course
Open Advanced Sales Course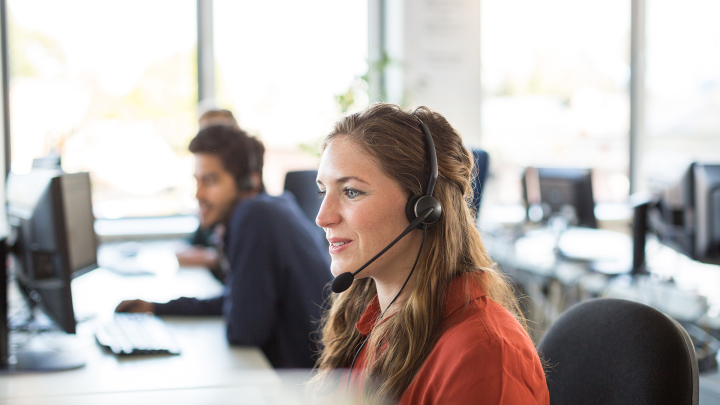 Open Telesales Training Course
What is LinkedIn Sales Training?
Most decision-makers use LinkedIn. You need to reach them. Our LinkedIn sales training shows you best practices for outbound communication that puts you in front of your ideal prospects. We'll also show you how to optimise your profile so it stands out!
Who should attend the LinkedIn training course?
The LinkedIn training course is perfect for everyone who wants to attract more prospects to their business, from sales to business development.
What will I learn in the LinkedIn training course?
Impel Dynamic's LinkedIn training will show you how to use some of the most powerful search tools for prospecting to find the right decision-makers, connect with them, and reliably drive new business.
Can you really learn to prospect new business on LinkedIn?
Yes! Our trainers will show you the best methods to generate leads through LinkedIn. You will learn how to utilise all the hidden tools, engage more effectively with prospective clients who haven't heard of you, and set up new appointments.
I don't have many connections on LinkedIn. Is this course still worth doing?
We recommend connecting with as many relevant people as possible before the course. However, our LinkedIn sales training will also teach you how to expand your network so having many connections is not a prerequisite. Aim for at least 50 connections prior to attending the course.
How important is LinkedIn for finding prospects?
<>LinkedIn is crucial.
61 million LinkedIn users command senior-level influence
<>, allowing you to communicate with highly-qualified prospects, treat LinkedIn as your auto-updating CRM tool, i.e. your prospects and clients will update their LinkedIn profiles for you, and if you're not using it, you risk losing key account prospects to your competitors who are promoting themselves on LinkedIn.
Isn't LinkedIn saturated with lots of people trying to sell?
LinkedIn is saturated, but it's still the ultimate social selling tool in business. Most people are spamming. Our LinkedIn training shows you how to cut through the noise and make the most of your first engagement with prospects.
Can you run a LinkedIn Sales Course in our offices?
How many people can join the LinkedIn sales course?
If you'd like to send more than 3 delegates from your company to the course,
get in touch with us
– we'd be happy to provide a completely tailored course.
How tech-savvy do I need to be to come to this course?
You don't have to be tech-savvy, but you need to be familiar with the basics of social media. Our trainers will show you the specifics of LinkedIn (including the benefits of paid tools such as Sales Navigator).