PROVEN METHOD & IMMEDIATE RESULTS
Sales Training
Accelerate your sales growth
Win more business. Create new opportunities. Build a sales team that gets results.
99% client satisfaction. 6X average ROI. 25+ years.
It's time you met Impel Dynamic.
TAILORED FRAMEWORK
BESPOKE SALES TRAINING
Training you apply from day #1
Your sales team wants to sell more. They just don't know how.
Equip your team with customised sales training that meets them where they are and prepares them for the future.
Deliver impact from Day 1!
PROVEN METHOD DELIVERED BY EXPERTS
BUSINESS DEVELOPMENT TRAINING
Win more business for your business
Is your company seen as a supplier or as a valued partner?
Turn your professionals into trusted advisors who spot new opportunities and close major deals.
Win business you couldn't get before!
ENGAGING & EFFECTIVE
LEADERSHIP & MANAGEMENT TRAINING
Prepare your leaders for the future
What will your results look like in 2 years?
Give your leaders the tools they need to make the right decisions and succeed.
You got here. Let's get you there!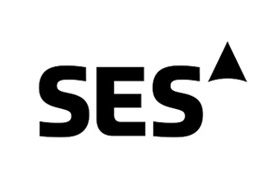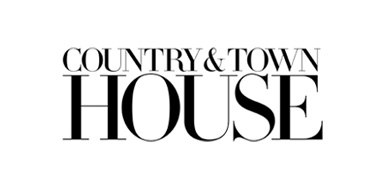 of our clients say they
would recommend us
of clients say they received a significant return on their investment
of our clients say that we exceeded expectations
of managers see a positive change in behaviour
25+ YEARS. 99% CLIENT SATISFACTION. 6X AVERAGE ROI.
Business is changing. Is your organisation ready?
Impel Dynamic is the leading UK sales training provider that specialises in B2B and B2C sales training for organisations of all sizes. Are you ready to win more business, create scalable sales processes, and define not only best practices today – but next practices for the future?
If your team struggles with…
Hitting their targets
Maximising value out of every account
Winning new clients
Unreliable (or non-existent) sales processes
Modern ways to sell
Selling the value rather than price
Clients exploring your competitors
Our sales training will deliver tangible results:
Confident teams ready to take on C-suite deals (and win)
Clear, step-by-step strategic selling plans
Fully-bespoke programmes that resonate with your team
Future-proofed systems & processes
Clients delighted to hear about new opportunities
New and innovative ways to sell
Measurable ROI
Improve your sales performance with solutions made by sales experts!
0

1
Customised Sales Training
Improve your sales culture with a fully tailored programme that shows your sales team how to be even more successful in their environment
0

2
Open Courses
Help individuals in your sales team acquire valuable sales skills with like-minded professionals in our open courses
0

3
Online Sales Training
Equip your sales team with key skills for converting prospects in virtual environments
0

4
Sales Coaching
Grow your salespeople's potential with strategic 1-on-1 sales coaching
0

5
Sales Consultancy
Discover new solutions to increase the bottom line with our sales consultancy services
0

6
Sales Management
Show your managers how to lead the sales teams of the future with expert-led training
Customised Sales Training Courses & Programmes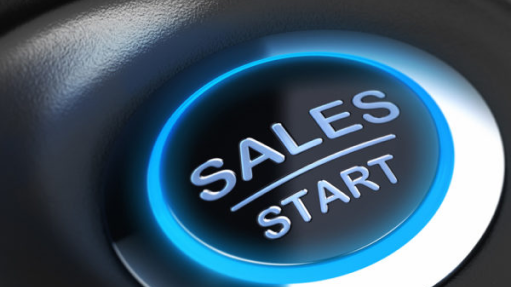 92% ROI SUCCESS RATE
BESPOKE SALES TRAINING
Tired of struggling with sales performance? Increase your revenue with our bespoke sales training. Highly customised sales training gives your salespeople tools to overcome obstacles and close major deals.
Strategic areas:
B2B & B2C sales
Natural selling
Psychology of selling
Relationship building
Maximise conversion
Applicable from day #1
Discover upsell and cross-sell opportunities
INVEST IN YOUR FUTURE
LEADERSHIP & MANAGEMENT TRAINING
Better leaders = better results. Give your managers strategies and leadership skills for the future with actionable leadership & management training. Lead the way with practical frameworks for managing teams, challenges, and strategy.
Strategic areas:
Range of roles (from junior to C-suite)
Proven people mangement stratigies
Strategic decision-making
Building team trust
Motivating teams & individuals
Delegation
Leadership audits
PROVEN METHOD
BUSINESS DEVELOPMENT TRAINING
Confidence is irresistible. Say goodbye to being an efficient supplier and become your clients' trusted partner. Became masters at strategic selling and implement intelligent tactical plans to win new opportunities. Build multi-level relationships, and sell deeper and wider to a range of decision-makers.
Strategic areas:
Business development training
Key account management
BD process development
Tender-winning strategies
Presentation skills
Proposal writing
Social selling
Sales coaching is only useful if it leads to action, change and results. Our coaches are experts in helping individuals and teams shape practical plans relevant to their situations, strengths and personalities
EXPERT HELP
SALES CONSULTANCY
Even outstanding sales teams deal with sudden market changes, unexpected events, or agonising sales issues. Our consultancy team blends experience, psychology, and pragmatism to help you thrive.
It's time to become an authority in your field!
Join us for practical courses with like-minded individuals in major cities in the UK and improve your sales skills with experts.
Can you handle the future of sales? Help your sales force build online relationships that are as powerful as face-to-face connections. Start delivering engaging virtual presentations. Eliminate objections. Add power to your negotiations with tailored virtual sales training.
SALES FOUNDATIONS
OPEN SALES TRAINING COURSE
Want to deepen your sales knowledge? Join our experts for an intense two-day open sales training course and walk away with proven frameworks, essential skills for the modern world, and techniques to confidently prepare, convince and close. Enhance your influence and persuasion skills to sell more.
We have helped enterprises close over £1,000,000 in deals they wouldn't have accessed before.
Are you ready to transform your bottom line?
How are we helping other organisations?
Multi-million-dollar deals
Today we drive multi-million dollar deals out of our Inside Sales function that were largely discarded beforehand. From the first engagement with the team at Impel Dynamic, it was clear that they do things in a different way to vendors we had used before. They worked incredibly hard to truly understand our requirements, our market, our business and importantly our people before they went into delivery. The result is that Impel felt part of our business and shared our passion for success. I thoroughly enjoy working with the team and come highly recommended.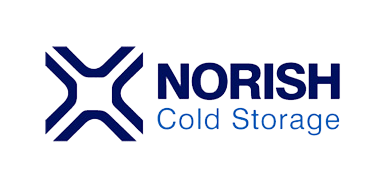 Work with real clarity
We worked with the people at Impel Dynamic in looking at many facets of our business including setting the right culture, sales training, key account management, time management, leadership training. The list goes on.
I can honestly say we benefited greatly from the team's input. We incorporate the learnings into our business on a daily business.
We now work with real clarity around where we are, where we are going and how we get there. An excellent return on investment.
Successful programme with our Global Team
Following a successful programme with our Global Team, we have been hugely impressed by the quality of service, approach and delivery.
Their expertise and training techniques have exceeded expectations with a carefully tailored and specific programme, relevant to our needs, delivered across a complex team landscape both locally in the UK and with our international offices.
Since using ID, we have noticed a number of significant and measurable improvements in many of our KPI's.
We now regard the Team at ID as trusted and valued business partners and have no hesitation in recommending them, their people and their services to others.
Our Sales Training Achievements
99% of our clients say they would recommend us
92% say they received a significant return on their investment
+88% of our clients say we exceeded expectations
95% of managers see a positive change in behaviour
99% of our clients say they would use us again
97% say our programmes are extremely practical
Marketing Fun Facts
With winter now well and truly behind us, we thought we'd have a bit of fun here at Assertive Media and update our research of the fun facts about SEO, Online Marketing and the World Wide Web.
read more
Relationship Goals
Embrace the concept of relationship selling and build a loyal customer base that will not only return for repeat business but also refer you to others! With the relationship-selling insights covered in Impel Dynamic courses and workshops, you'll learn how to accelerate partnerships and increase your credibility by understanding your clients on a professional and human level. 
Our trainers are experienced salespeople themselves, so you'll be learning from pioneers who know what it takes to leverage customer feedback to close deals, build lasting connections, and become recognised as a part of your client's team.
Virtual sales
Become a master of virtual sales with Impel Dynamic sales training courses! Our expert presenters will teach you how to effectively use digital tools to reach and engage with customers, regardless of their location. You'll learn how to create personalised experiences and establish trust through video conferencing, email, social media, and more! Navigating challenges will become a breeze; you'll maintain customer interest through strategic conversations and increase your revenue without increasing costs. It's a small step for a sales professional but a giant leap for a company!
Outbound sales
Take the stage and reach your perfect prospects without waiting for them to come around! Impel Dynamic's sales training courses will equip you with the critical outbound selling skills: learn how to identify and target not the right leads – but the ideal prospects for your organisation, communicate with prospects and customers persuasively to convert them at a faster rate, turn objections into opportunities, and naturally lead to the best outcomes with your closing. Increase your assertiveness and secure more win-win deals!
Inbound sales
Customers have more control over the buying process than ever before. Are you using the right approach to capture their interest? Our inbound sales experts will help you create battle-tested roadmaps and master the competencies needed to excel at inbound sales. Learn how to leverage your inbound leads' interest, build relationships and provide value throughout the buying process, effectively communicate with potential customers, understand their needs and pain points, and provide perfect-fit solutions.
Telesales & cold calling
Don't get intimidated – get motivated! Our telesales specialists will show you how to get past the gatekeepers and drive cold-calling conversations in the right direction. Impel Dynamic's sales training courses and workshops are designed to provide techniques to qualify your leads before dialling, quickly establish rapport, communicate the benefits, turn objections into opportunities, and confidently ask for the sale – all in the span of a single telephone call! Streamline your prospects' decision-making and follow up with tailored versions of the pitch, depending on their business process and stakeholders. 
Cross-selling & up-selling
You could be a virtuoso in your sales area of expertise, but cross-selling and up-selling require a specific set of skills, tools, and strategies most salespeople don't always consider. Navigate the waters of maximising your customer's lifetime value with research-backed frameworks for assessing requirements and opportunities, mastering product knowledge to craft compelling pitches (particularly in SaaS, professional services, and other organisations), and developing sales business processes and plans that reliably deliver results. Impel Dynamic's cross-selling & up-selling lessons are designed to develop the skills you need to master your cross-selling and up-selling sales game!
Sales presentations
Stagefright is normal – but it won't do you any favours in sales. Equip your team with strategies that perfect their approach to sales presentations (and deliver the ROI you deserve)! Impel Dynamic's sales presentation experts will help you structure your presentations to engage your audience and communicate your value, tell compelling stories and bring your products or services to life, and create effective visual aids that enhance your presentations.
Plus, you'll learn the finer aspects of the psychology behind the sale: use your body language, tone of voice, and pacing to deliver a confident and engaging presentation that makes prospects wonder why they hadn't chosen you sooner!
Negotiation
Being a skilled negotiator can make the difference between closing a deal and losing it! Allow Impel Dynamic to walk your team through the key factors that affect the outcome – learn how to prepare for negotiations by thoroughly preparing, setting clear goals, and developing a strategy. Brush up on your active listening skills to identify opportunities faster and position them in a way your prospects can't walk away from, build trust, and perfect your negotiating and problem-solving techniques to find creative solutions to bridge gaps and reach mutually beneficial agreements. Build a process that reliably secures commitments and shows your customers that the offer is more than right!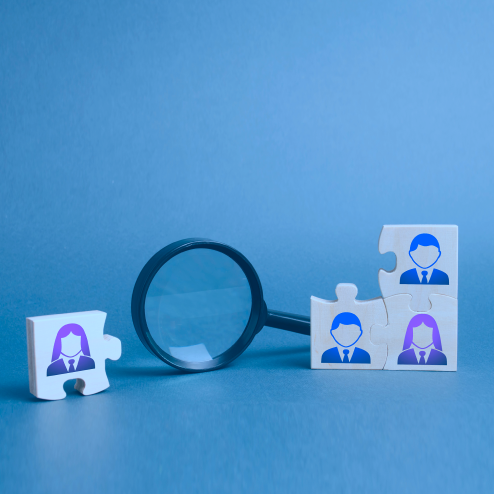 Closing
It's time for the rubber to meet the road! Unlock the combination of skill, confidence, and finesse needed to close brilliant deals with the help of our accomplished sales professionals. Impel Dynamic's sales training courses optimise every aspect of your closing: influence buyer psychology, use tried and true closing techniques, create a positive buying experience, and follow up after the sale to uncover profitable customer insights. Become a pro at intelligent closes and bigger deals!
Sales process engineering
Create a sales process that drives growth for your business! Impel Dynamic will show you how to transform your company's bottom line by building a tailored sales process. Learn how to map your sales process and identify areas for improvement, including bottlenecks, inefficiencies, and missed opportunities. Analyse data, including funnel metrics, customer data, and team performance. Implement a living, breathing sales process that aligns with your goals, sales team, and customers. Then, build the frameworks that will help you and your people create a culture of continuous improvement to stay on top of your game, no matter the weather!
Sales management
Replicate success at scale! Acquire the key competencies you need to lead high-performing sales teams, including learning how to inspire and motivate your sales team, setting goals and objectives, and creating a culture of success. Discover how to manage and analyse individual and team performance, provide regular coaching, and implement actionable performance improvement plans. Build, align, and execute a sales strategy to fill your pipeline with customers who will grow your business. Our leadership experts will dispel all your doubts and help you create a framework that works for your business, your team, and your leadership style. 
Complex & enterprise sales
Unlock high-level deals with ease! After closing millions of pounds in complex and enterprise contracts, Impel Dynamic's experts are here to help your salespeople identify and engage with key decision-makers in complex sales situations, build long-term relationships, and manage complex sales cycles. Your team will learn how to use a consultative approach to identify customer needs and develop custom solutions and compelling value propositions. When the time is right, you'll be able to negotiate effectively in complex sales situations, dealing with multiple decision-makers and shortening lengthy buyer decision processes. Give yourself the tooling you need to sell smarter, faster, better, and bigger!
Bespoke Sales Training FAQs
How do you customise sales training?
We want you to confidently use the new knowledge from day 1, so we'll sit down with you and your sales leaders to identify the challenges you need to solve before creating the bespoke sales training program.
From there, we'll structure and deliver a training program that reflects your product, audience, and unique daily sales reality. Your sales team will get an action plan they can follow to improve their results right away.
We'll review and discuss our proposed structure together to create a course that fits what your sales professionals need.
Who are your sales training providers?
Our sales instructors are sales professionals with years of experience in B2B & B2C sales (and they're phenomenal at it). They've grown organisations from £2 million to £30 million and helped add millions of dollars to their enterprise clients.
They've scaled single-digits sales teams to three digits. Their knowledge delivered compound increases in every area of the sales team, averaging 10%+ in each improvement area, resulting in 6X average Return on Investment.
Our instructors are the best in their field with a proven track record they now bring to your company.
Simply put, our instructors are exceptionally high performers in the sales arena. Your team will be trained by some of the very best sales professionals in the country.
How do I choose the right sales training programme?
Get in touch with our team or call us right away at
0203 325 7777
. We'd be happy to discuss different options with you and your sales leadership.
Where are your open sales courses held?
Our open sales courses are held in major UK cities, including London, Birmingham, and Manchester. We also deliver courses virtually worldwide.
If you opt for a customised sales programme, we can deliver it in your place of business or virtually, depending on your preferences.
How much does sales training cost?
Definite pricing is tailored to your requirements after better understanding your specific needs, but you can get a preliminary quote here.
What Methods do you use in sales training?
Specific methods depend on the programme and your team's preferred learning style, but we typically use a blended approach: workshops, assessments, simulations, review sessions, mentoring, and more. We believe in a hands-on approach that helps your sales team implement new knowledge as they learn.
What aspects of sales can you help with?
We can cover every aspect of sales. From offering leadership and management courses for directors to helping sales teams overcome objections virtually. Our experts can help you with a variety of skills.
For example…
Craft a remarkable and measurable sales strategy
Instill more confidence in your teams
Identifying the right prospects
Prospecting
Social selling
Advanced question skills
Presentation skills
Objection handling
Negotiating
Influencing and persuasion
Closing and gaining commitment
 
If our existing courses do not cover your needs, explore our customised sales training.
Do you offer other services?
Talk to us about a campaign
Fill in the form below, and we'll get back to you within 1-2 hours during working hours.